Steel Wear Resistant Castings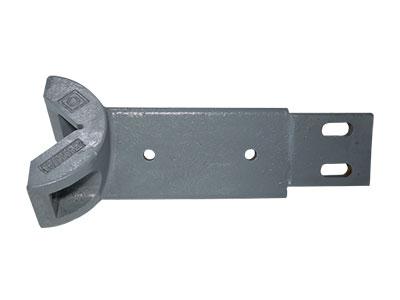 Cast steel features an excellent design flexibility and production adaptation, making it especially suitable for complex shaped parts. This means diverse requests are easy to meet, and with an extensive weight range, steel castings are ideal for use in industrial equipment, construction equipment, power plants, trains, and automobiles.
Due to the high entire structure strength, steel castings increase the reliability and durability of equipment, and we will manufacture castings according to customer design requirements, including cast tool sheets, cast special sheets, and cast alloy steel.
Typical Material Grade
ZG25
ZG35
ZG45
ZG55
Why choose us
Reasonable Chemical Composition
With the exception of common elements, precious metal is added as an alternative. Equipped with accurate analyzer, we are able to quickly detect and adjust the chemical content as needed to meet custom requirements.
Advanced Metallurgy Technique
A medium-frequency induction furnace is used for all castings to prevent any impurities and toxic gases from influencing the purity of molten iron and preventing segregation.
Strict Temperature Controlling
The best temperature control criteria has been developed based on our extensive experience, and inspectors carry out a strict quality control of each step to ensure the final quality.
Advanced Casting Technique
An advanced EPC casting process ensures the cast products feature fine grains and a dense structure.
Advanced Heat Treating
Several heat treating furnaces are responsible for annealing, normalizing and tempering to eliminate internal stress, prevent deformation, and increase product strength.
Zhuangzhi has devoted to custom wear resistant castings for more than 10 years. Currently the yield has reached up to 20,000 tons per year. These products have been widely serving in cement mixer truck, asphalt mixer, asphalt paver, crusher and other industry equipment. Upon your requirements against abrasion, impact, corrosion or heat, specific material will be chose to manufacture your wear resistant castings. And followings are the links to other castings.
Send an Inquiry
If you are interested in this product, feel free to contact us anytime!