Metallurgical Industry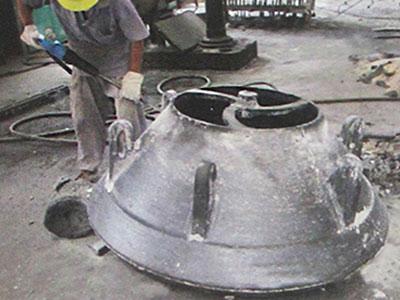 Zhuangzhi has supplied metallurgical casting parts for an Anhui Wuhu metallurgical company.
We offer steel wear resistant castings [10-4] and ductile iron wear resistant castings [10-5] for coking plants, blast furnaces, sintering plants, and rolling mills to ensure an excellent wear resistant performance and long service life.
Because the furnace cooling stave is a key component to a blast furnace water cooling system and directly influences the furnace service life, we manufacture custom staves with a better heat resistance, tensile resistance and heat conductivity compared to other cooling staves.
Zhaungzhi utilizes lost foam casting for the production of higher precision castings, and uses sand casting to manufacture castings faster, and at lower costs. With more than 10 years of experience, once we receive customer standards, blueprint and technical requests, we will carry out production of wear resistant castings in any order size.